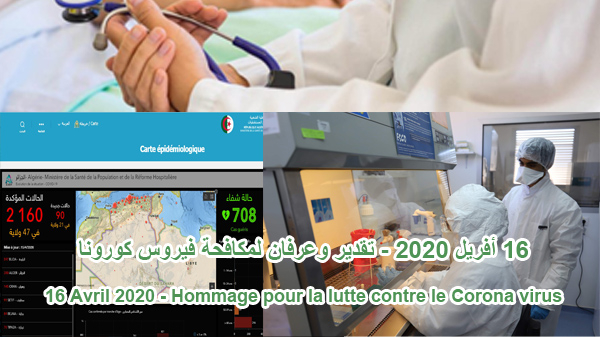 April 16, 2020
On the occasion of the "Science Day" celebration, Frères Mentouri University-Constantine1 expresses its warm and sincere congratulations to the entire Algerian nation.
We pay a vital tribute to those who, in the depths of colonial night, felt the need to devote science and knowledge as essential elements for the revival and development of all nations. Today, more than ever, in the context of the fight against the Corona Covid19- virus, all peoples of the planet express the same recognition and all hopes are based on the contribution of science and knowledge to overcome this scourge.
Frères Mentouri University-Constantine1 expresses, on this occasion, its gratitude and encouragement to our doctors, health staff, scientists and researchers, as well as to all who struggle tirelessly in all sectors against this dangerous scourge "COVID-19".