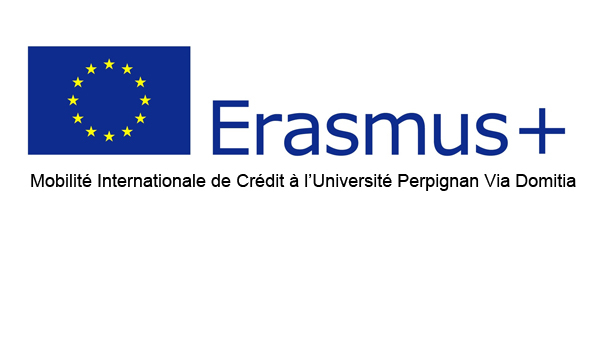 ERASMUS + International Mobility Call for Applications at Perpignan University Via Domitia
The University of Perpignan Via Domitia has just launched a call for applications for excellence mobility grants as part of the Erasmus + International Credit Mobility Program (EMIC) for the 2020/2021 academic year.
Deadline for applications: Sunday April 19, 2020 inclusive
These scholarships concern students enrolled in L1, L2 and M1, non-salaried doctoral students as well as academic and administrative staff.
For staff, no invitation letter is required to submit their file. It is only recommended to contact the manager of the reception service / department, in order to present your mobility project.
All the information concerning the number, the amount and the duration of the grants, as well as the application procedures and the eligible fields are available on the following link: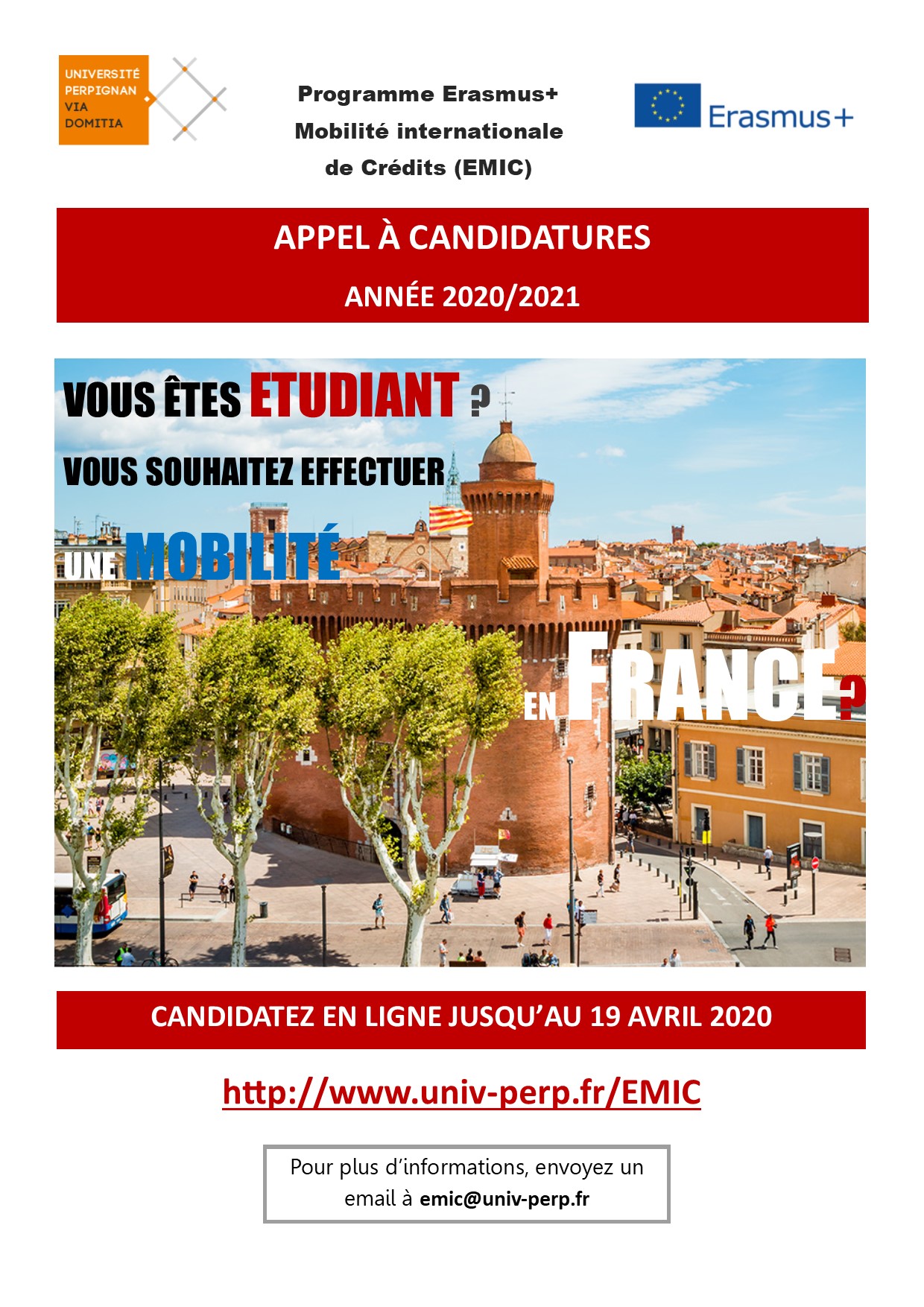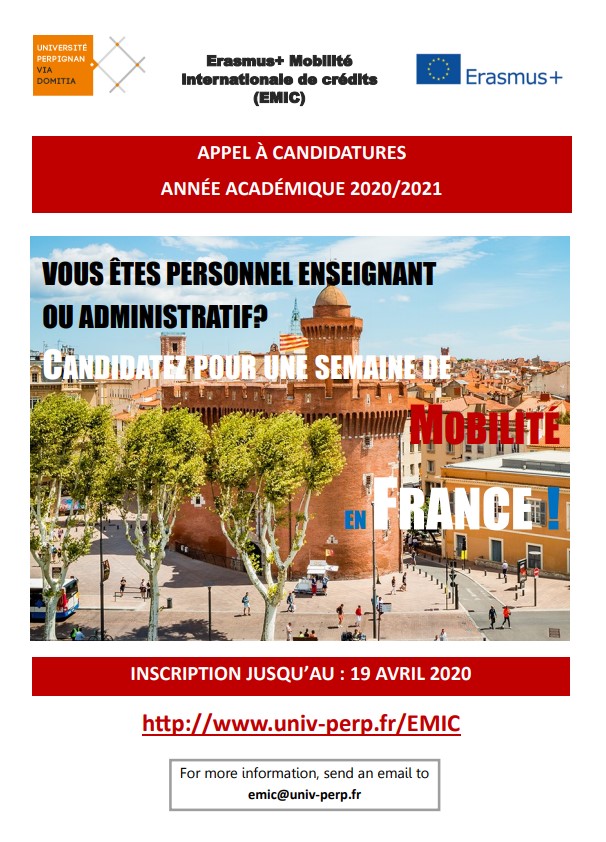 Latest from Redaction web