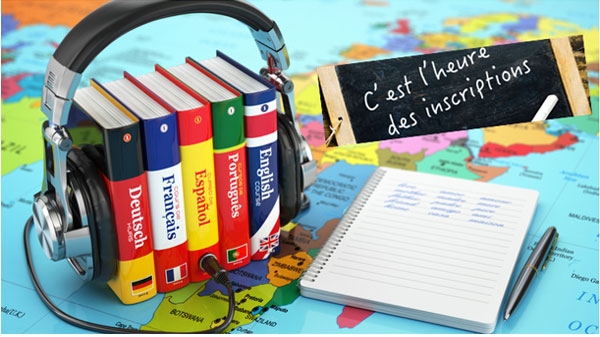 Registration CEIL (Intensive Language Teaching Center)
Our teaching contents
The CEIL provides you with a learning program of your own, spread over 4 levels:
Level 1 beginner

Level 2 intermediate

Advanced Level 3

Level 4 strong
Gradually allowing:
The acquisition of a language skill

Access to the diversity of linguistic registers of certain types of communication, which.
Will enable you :
To say what you have to say in the target language

To express your thoughts easily in all situations from day to day: in your classes in your offices - during your trips abroad.

To read and understand any documentation written in a foreign language.

The linguistic postulate according to which

Every language is rooted and developed only in the context of the situations in which the act of communication takes place.

And our creed, being in complete agreement with our mission.
Registration fees
For students, university workers 4000 da

For extra-academics 8000 da
These fees cover the entire year of study.
Documents required
Two photos

Photo copied from the national map.

Certificate of tuition for students. Work certificate or photocopy of the diploma for extra academics.

An envelope (medium format).
Latest from Redaction web