Items filtered by date: Sunday, 14 July 2019 - Université Frère Mentouri - Constantine 1
Sunday, 14 July 2019 10:34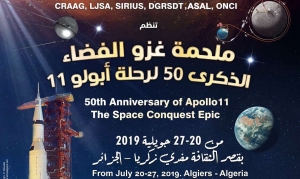 Multi-faceted Event for the 50th Anniversary of Apollo 11 mission in the Algerian Capital. One week celebrations, four different exhibits at once from Space to Astrophoto, lecture series, film Festival on the Space Conquest, daily workshops and activities for kids, free planetarium sessions.. and more. All this at the Moufdi Zakaria Cultural Palace, the most beautiful cultural space in the capital overlooking the Bay of Algiers.
http://www.siriusalgeria.net/apollo11/
Organized by:
- Sirius Astronomy Association, Constantine 
- League de la Jeunesse Scientifique, LJSA, Ouled Fayet, Algiers
- CRAAG, Bouzareah
and the support and partnership of:
- Direction de la Recherche Scientifique, DGRSDT, MES 
- ONCI, Ministère de la Culture
- Agence Spatiale Algérienne, ASAL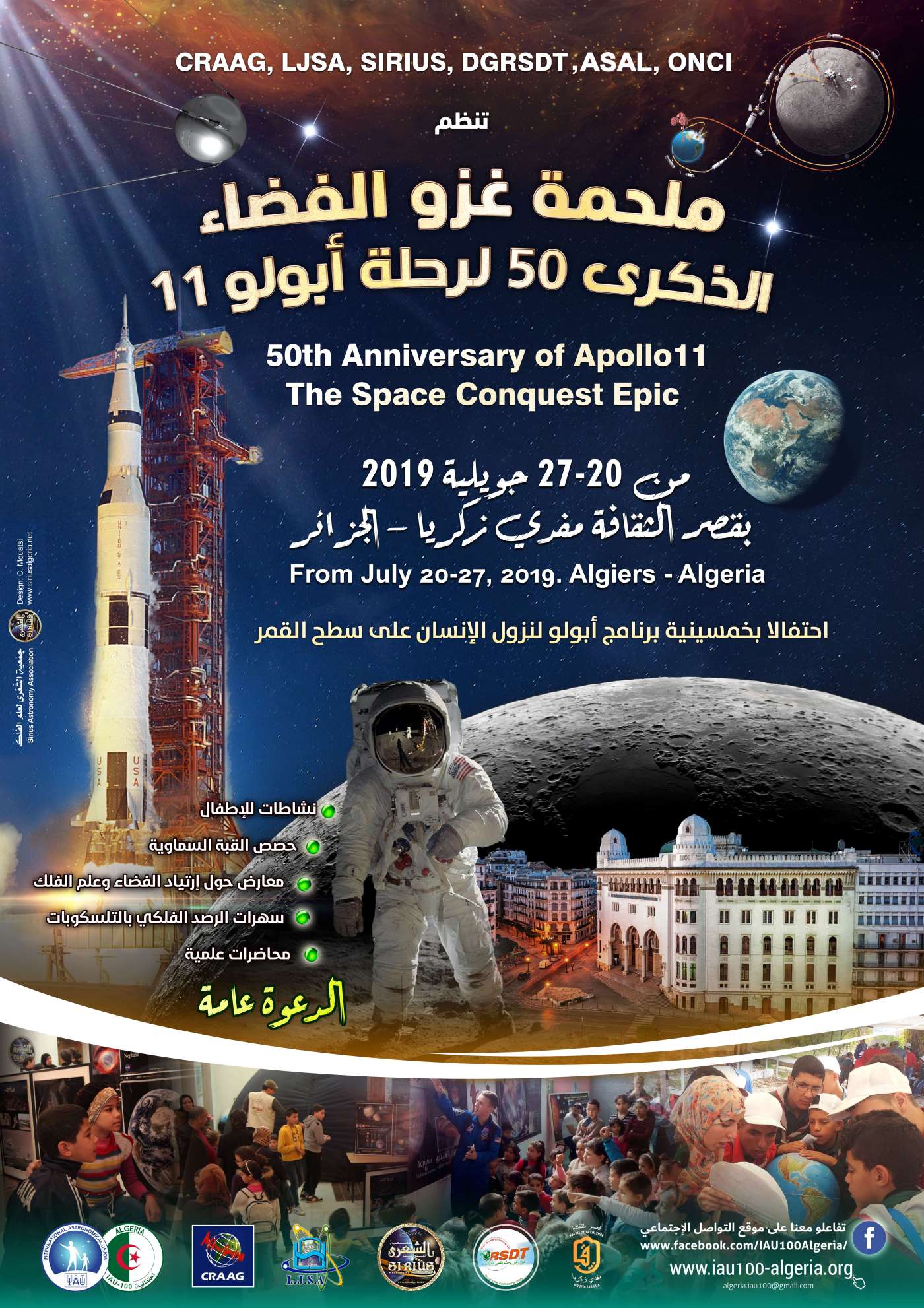 Sunday, 14 July 2019 08:47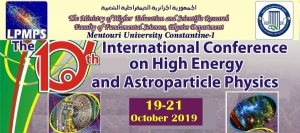 This  Tenth edition of International Conference on High Energy and Astroparticle Physics (TIC-HEAP) is set to be held at Mentouri University, Constantine in Algeria during the period of 19 to 21 octobre 2019 (Including the optional touristic trip on the 2nd of April). Held in  close coordination with the DGRSDT (The Algerian General Direction of Scientific Research), it will focus on discussing the latest development on particle physics, astroparticle and cosmology, as well as  strategically planning for Algeria to become an active  participating member of the CERN. It is timely for the Algerian particle physics community to join some of the LHC collaborations as well as other international experiments in experimental particle physics and in particular the Astroparticle physics ones like ANTARES experiment and the like. This is why we wish to associate to this meeting to the fullest extent young researchers worldwide as well as our sprouting particle physics community both locally based and from the Diaspora.
Topics
Particle Physics
Collider Physics and Particle Detectors
Astroparticle & Cosmology
Grid Computing in HEP
Special Topics in Theoretical Physics (Mathematical Physics, Quantum Information, Chaos Theory, ...) 
The topics will cover particle physics and related fields as well as accelerator physics from both a theoretical and an experimental point of view, as well as some related fields like Cosmology, HEP-GRID computing, while allowing for some theoretical physics topics for inclusiveness. In addition, we hope to set up new research collaborations and enhance existing ones. It will devote some time to discuss in  an open session the practical ways to establish a stronger  CERN connection in the light of the CERN-Algeria protocol, all in the presence of important actors from the CERN and ICTP and under the auspices of the DGRSDT (General Direction of Scientific Research).
We will also organize during the Conference an innovative  "Cirta-Contest" as well as an HEP Masterclass for the benefit of the physics graduate students of our University and various other Algerian universities (Links will appear soon).
=> Inscription: (International conference Hight energy and astroparticle physics)